Bachelor's Degree in Process and Product Innovation Engineering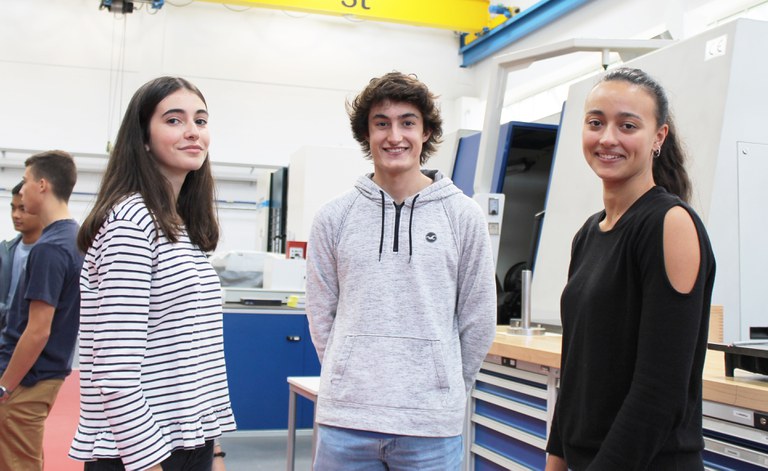 Our Engineering degree, aimed at industrial innovation
Dual methodology,

combining academic training and gaining work experience in a company

S

tudents gain first-hand experience

in a

company

Studies are oriented and adapted both to meet the needs of the company and those of the student
What do our students achieve?
C

apacity to take on responsibility regarding technical and managerial issues

So

lid

knowledge

of the area

Professional profile
The IMH University School of Dual Engineering is attached to the EHU/UPV (University of the Basque Country) and the first in Spain to develop dual university training, with teaching experience since 1996..

Functions you can perform in Digital Industry
You will be able to work in most areas of any company in the industrial sector, as well as in companies that are already implementing Advanced Manufacturing and Industry 4.0, also called Digital Industry:
Development and innovation of products and processes.
Process Engineering
Industrial Design Engineering
Design and development of technical products
Planning, control and development of production processes
Project planning and managment
Organization and planning of companies.
Technical-commercial managment
Management of work teams
Degree attached to the UPV/EHU (University of the Basque Country)
Credits: 240 ECTS
Minimum grades not required
There is an entry exam
Duration: 4 años
Teaching: On Campus/Dual
Languages: Basque, Spanish and English
Not all the subjects of this degree are taught in all languages above

Price per credit in 1st year: 101€.
The cost of registration fees may be financed through the student's work in the company
Places: 50.