University Master's Degree in Digital Manufacturing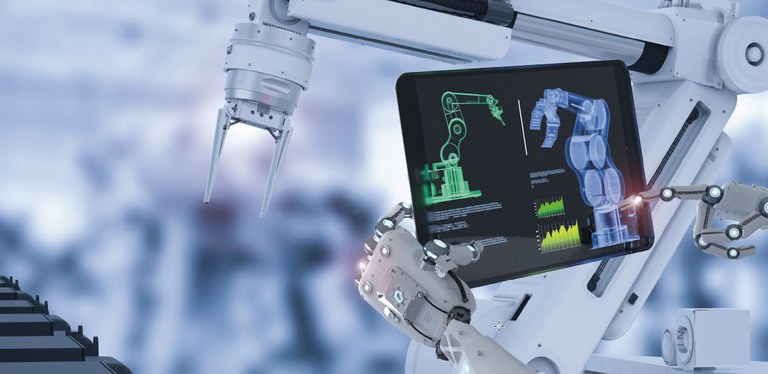 The Dual University Master's Degree in Digital Manufacturing responds to the new reality of companies within the framework of Industry 4.0, in which companies need professionals with a global vision of the Digital Factory, mastery of the associated technologies and capacity to lead the changes that the new industrial revolution implies in business models.
This Industry 4.0 Master offers multidisciplinary knowledge and trains competent specialists in the "Intelligent Factory".

Consult the companies where the students work
4 reasons to choose this master of industrial engineering
Allows for the compatibility of academic training with practical training in the workplace (dual model).
Provides labor relationship with a company, at least 50% of the day.
Multidisciplinary training and preparation to provide solutions to the challenges posed by the different technologies of Industry 4.0 from a global perspective.
Training for specialization in the management of the Intelligent Factory.
Project Types
Predictive maintenance
Improvements in the production process
Digital transformation
Artificial vision 
Digital twins
More about the types of digital manufacturing projects developed
Professional opportunities
The professional opportunities for the people who finish these studies are framed in the different business units of the companies, consultancies and research areas of the R+D units or Technological Centres:
Innovation consultant.
Specialist consultancy in Digital Manufacturing.
Project Manager, Specialist in new organizational models.
Project Manager, Researcher, Specialist in production processes.
Project Manager, Researcher, Industrial Technology Specialist
Industrial management in 4.0
Management of technological projects.
General, technical, strategic or technological management of organizations.  
Digital planning, production and manufacturing management.    
Degree attached to the UPV/EHU
Places: 20, with entry exam
ECTS: 90
Duration: 2 years
Teaching: On campus&Dual
Languages: Spanish, English
Not all the subjects of this degree are taught in all languages above
Places os teaching: IMH Engineering School
CFAA Zamudio
IDEKO
Tecnalia
Vicomtech
Tekniker