Project between the Graafschap College in the Netherlands and IMH Campus Integrated Vocational Training Center
2022/11/14 18:30:00 GMT+2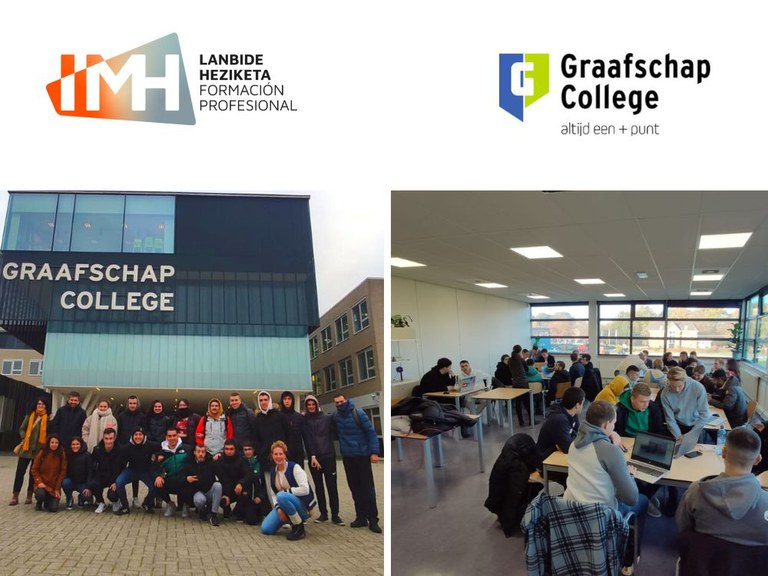 Graafschap College of the Netherlands and the Integrated Vocational Training College of IMH Campus we are working together on the development of the project started in September.
We received a group of Dutch students at IMH Campus Integrated Vocational Training Center in September and now we're going to finish the project in Holland, with our students of the second grade of the Higher Cycle of Vocational Training of Design in Mechanical Manufacturing.

The technical purpose of the project is to design, create and fly a remote control aircraft.

It highlights the special importance of working on cross-cutting skills in the project: working English (multilingualism), knowing different cultures, promoting teamwork, assertiveness, respect... It's a perfect experience for our teachers and students.