Project with students of Graafschap College
2022/09/27 10:53:00 GMT+1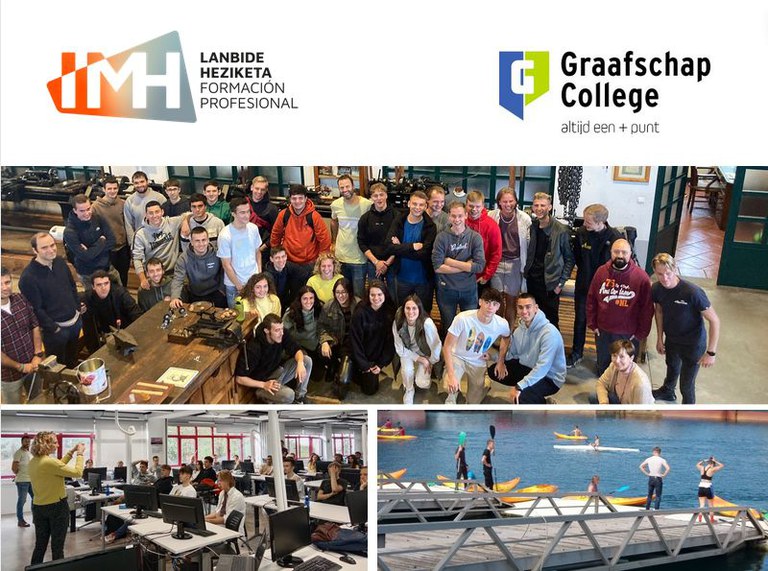 Collaboration between the Integrated Vocational Training Centre of IMH Campus and the Graafschap College in Holland.
During this week we will have in IMH Campus a group of Dutch students and teachers to work on the implementation of the project with our second year students of the higher level training cycle of Mechanical Manufacturing Design of our Integrated Vocational Training Centre .

In November it will be the turn of our Design students and teachers, who will travel to Holland to finalise the project.

The technical objective of the project is to design, create and fly a remote-controlled aircraft.

It is worth highlighting the special impact that the project has on the transversal competences: working on English (multilingualism), getting to know different cultures, promoting teamwork, assertiveness, respect...
This type of project offers us an unbeatable experience, and who knows, maybe also the opportunity to create new international friendships for life!