Closing workshop of the KONEKT 20-XXI PROJECT at IMH Campus
2023/10/24 17:24:00 GMT+1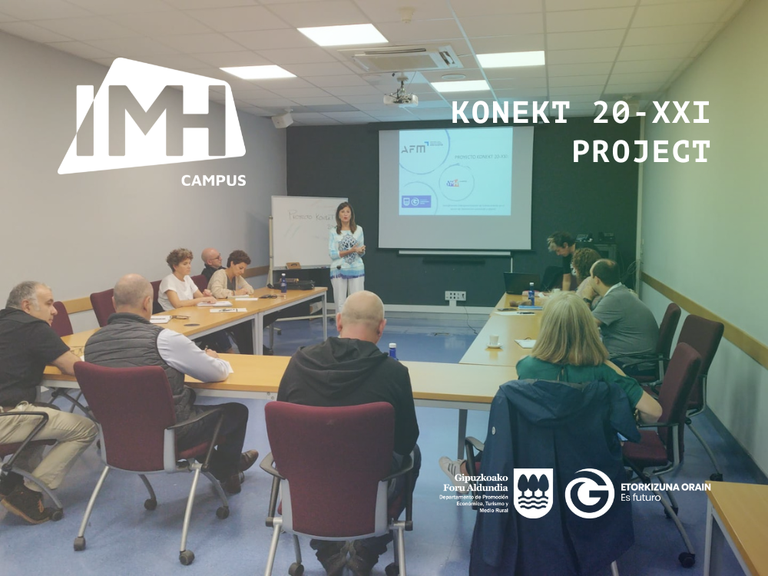 "Intergenerational Knowledge Transfer in the advanced and digital manufacturing sector".
In today's world of work, companies face a fundamental challenge: how to ensure that the knowledge developed over generations is not lost when workers retire or leave the organisation. This problem is exacerbated when positions are difficult to fill with specific training and new workers need time to adapt. In many cases, companies are unable to address this challenge in time due to production peaks, tight deadlines or unforeseen incidents, and end up facing a critical situation that is difficult to manage.

The key question is: how can we revise our structures in time and adapt them to the changes we are experiencing in the working environment? The answer lies in the #KONEKT 20-XXI project, an innovative initiative that has developed a personalised action plan adapted to the reality of each of the entities participating in the project.
This plan provides each company with a roadmap and customised tools to optimise the identification, retention and transfer of critical and differentiating knowledge to ensure its future success. #KONEKT 20-XXI enables companies to move forward with confidence in an ever-changing world of work.
#KONEKT 20-XXI is a project funded by the Provincial Council of Gipuzkoa. In it, the People Management Advisory Service of the IMH Campus has worked closely with AFM Cluster, AD Consulting, technology centres and companies in the metal and advanced manufacturing sector. Together they have managed to optimise the learning process and have guaranteed the effective transfer of knowledge to the business environment.